Tuesday, April 5th, 2011
---
6:42 am
- baby appt.
We get to find out the gender of our baby tomorrow afternoon (hopefully!). As long as he's not crossing his legs, haha! I really feel like it's a boy, but I could be off. And it's okay if I am, but it riles Marci up that I've been referring to our baby as a "he" since the beginning. I know my Mom is hoping for a granddaughter secretly, but Marci and I will take either gender, as long as he/she is healthy! But it will be exciting to know which we're having so we can start making more plans!

current mood:
bouncy
Sunday, August 1st, 2010
---
12:15 pm
- Weezer w/ Motion City Soundtrack at Columbus State Fair - July 31, 2010
Marci bought me Weezer tickets for my birthday. My birthday is in two weeks, but the concert happened to take place last night. I have been telling her for years that Weezer is hands down the best live band I've ever seen. This was my 7th time seeing them. I was so glad to finally get to share the live Weezer experience with her, and even more glad that because she saw what I've seen so many times - a phenomenal Weezer show.

We came in about halfway through Motion City Soundtrack's set. I've listened to their new album a few times ("My Dinosaur Life") and I've really enjoyed it. So I was disappointed that out of the five songs we heard, they only played one of them. Maybe they played all of the new stuff first? However, I like what I heard of the other songs, so I'll check more of their stuff out later on.

Even though I've seen Weezer 6 times previous, they still continue to impress me. They played mostly a "greatest hits" show and seemed to aim to please the crowd. Pat Wilson (drummer) was on guitar for most of the show, while Josh Freese filled in on drums so that Rivers could move about into the crowd and all over the stage. I've never seen Rivers get so into working the crowd before! He was all over, acting goofy, signing autographs for fans, running into the crowd several times, and making it a memorable show. The showmanship was definitely there for all band members this time more than ever. I like how Brian Bell (guitarist) sang part of El Scorcho and Scott (bassist) sang all of Dope Nose. It was nice to see it mixed up a bit. Rivers also did a mostly acoustic version of Island In the Sun with the band joining him for the end of it. I enjoyed seeing the band performing Can't Stop Partying, especially with Rivers doing Lil' Wayne's part. That song along with El Scorcho were definitely my favorite parts of the show.

The only disappointment was that the show was only about an hour and ten minutes long and they only played three songs off of the new album. I would've liked to hear new material because I've heard the older hits live so many times. However, once again, they never fail to disappoint in their live show. All songs sounded amazing. The crowd was really into it, the band seemed to love what they were doing up there, there was just a lot of energy in the place, which I think makes for a great show.

Setlist: (not in exact order)
Hash Pipe
Troublemaker
Undone (Sweater Song)
Trippin' Down The Freeway/Keep Fishin'
Perfect Situation
Say It Ain't So
Surf Wax America
Island In The Sun
Can't Stop Partying
El Scorcho
Beverly Hills
My Name Is Jonas
Pork 'n Beans
Kids/Poker Face (MGMT/Lady Gaga covers)
If You're Wondering If I Want You To (I Want You To)
Buddy Holly

current mood:
cheerful
Tuesday, March 16th, 2010
---
3:56 pm
- Sherwood at Jammin' Java in Vienna, VA
Marci and I went to see Sherwood last night. It was my first time seeing them live after many years of waiting and hoping for the opportunity. I was not let down. They had a lot of energy and seem to love playing music and I always appreciate that. They seem like real down-to-earth guys and I like that too.

The opening band, Black Gold, was not that impressive. They were somewhere between Radiohead and The Fray. The lead singer played a piano and crooned away, but it just didn't have the heart and passion I would want to see. Some of their songs sounded really great in concert, but some of them just didn't connect with me. I liked a few of them, so I'll download some stuff and decide whether I like them later. They had a song called "Detroit", so that alone is worth giving a second listen.

I made Marci a mix CD of Sherwood a week ago. I included the entire new album and my favorite 10 songs between the first and second albums. Some of these songs were played, but they played a mix of songs from all three albums, which I can definitely appreciate. Since I enjoy the first and second albums more than the third, this was a welcome surprise.

The tracklist looked something like this:
Maybe This Time
Middle of the Night
Home
Ground Beneath My Feet
For The Longest Time
Give Up!
Make It Through
Not Gonna Love
Learn To Sing
You Are
The Summer Send It's Love
Town That You Live In
Alley Cat
Party in the USA (Miley Cyrus cover)
Traveling Alone
Song in My Head

I was never a big fan of "Not Gonna Love", but after hearing it in concert, I really like it! But my favorite songs to hear live were probably "Town That You Live In", "Ground Beneath My Feet", and "Song In My Head". I love the song "Middle of the Night" as well, but I felt that it was played too early in the show. I also really enjoyed when the guitarist came up and sang "Alley Cat". That was different and unexpected! The Miley Cyrus song might've been more enjoyable if I had ever heard it before (Marci had to tell me what it was). But it was silly nonetheless and you could tell the band was having fun. They also played a fan request, which was an old song they hadn't done live in two years ("Traveling Alone").

I enjoyed the fact that it was a good mix of music from all three of their albums, there was no one album they focused on more than another. I would definitely go see them again and I look forward to it!

current mood:
satisfied
Wednesday, October 7th, 2009
---
4:04 pm
- computer problem
We have a problem with our laptop. We keep getting the blue screen of death when starting in normal mode, but can start in safe mode. We have not downloaded anything on this computer recently and have not installed any new programs either. Any help is appreciated!
Sunday, August 30th, 2009
---
12:10 am
- noel gallagher left oasis = oasis is over
I had a deep love for Oasis years ago. Their last few albums have really not impressed me at all. There has been a song here or there on the last few that I've enjoyed, but as a whole, their last albums were not quality.

I've been hoping that Noel Gallagher would go solo for years. I'd really like to see what he does by himself. He basically WAS Oasis in the mid-90s at their height of quality music. Therefore, I believe that if he writes all of the music, there will be quality. I believe Oasis went downhill when other members of the band (including Liam) started writing songs.

Therefore, I think the breaking up of Oasis will be a welcome change for the members in my eyes. Let's see what happens next!

Of course, they'll probably reunite in 10 years for some big hoopla of a reunion tour...
Wednesday, June 24th, 2009
---
7:01 pm
- do you use AOL IM? If so, read on!
Hey everyone. by the way this just happened to me, so I know it's real. There is a new AOL IM thing going around that some hacker obviously set up. It IMs two random people from a name that ends in "Coho". I searched it on google and has happened to other people as well.

Anyway, when I responded to "GargantuanCoho", it was some random teenage girl who I thought may have been crying out for help (or was a former student just messing with me). If you read the conversation below, you'll find that eventually we figured out that neither of us originally IMed each other, but we were both IMed by the hack system. I saw her name only as "GargantuanCoho" and she saw my name only as "CuriousCoho".

So you get the picture. If you get an IM from someone whose name you don't recognize, especially if it ends in "Coho", just ask them if they IMed you, or copy and paste what you received from them and see if they really sent it. Weird, huh? It sucks that I wasted so much time with this pointless conversation.


(

Read more...Collapse

)



current mood:
annoyed
6:17 pm
- music affects me deeply
Do you ever hear a song that is just so important and so meaningful and so moving that you're worried that the artist will never create anything like it ever again?

I fear that sometimes.

current mood:
moved
Monday, June 1st, 2009
---
7:32 pm
- missing sprinkler cap
I have this sprinkler in my townhouse that needs fixing. It looks like it's just missing the cap, but slight drywall damage as well.
Can anyone help? Do you know where I can get the part? Do you know what kind of person I would call to fix this?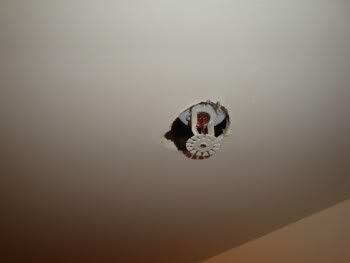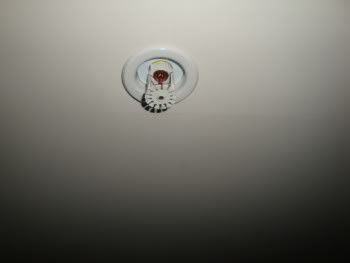 Monday, May 18th, 2009
---
12:12 am
- LOST thoughts?
Any thoughts on the LOST finale last week?

I have been a hardcore fan since the beginning. I still love it, I'm still intrigued, and the story and theories of LOST still consume my mind a lot. However, I was a bit disappointed in finale last week and I'm nervous about the direction for the final season. I thought this past season was really good. I love the time travel aspect, I love the fight between good and evil aspect, but some things felt different with this last episode.

Thoughts?
Monday, May 11th, 2009
---
8:28 pm
- the big 3-0
I finished 30 credits in my counseling program! I just finished my last test of the semester and I'm SO Glad to have it over with. I always feel so weird when the semester is over. I feel like, "now what?" I don't know what to do with myself. Whenever I'm in classes, I ALWAYS feel busy even if I am not specifically doing something for class. Because even if I'm not, there is always something to do!

But now there's not something to do... It feels weird, but nice!

current mood:
chipper
Tuesday, May 5th, 2009
---
7:44 am
- 11th Annual Parpart Canoe Trip - June 19-21
I've already made the reservations and I hope you all can make it!

This is the 11th Annual, it's a big party on the Rifle River in Standish, MI. We've had anywhere from 12-60 people in previous years, but it's always a good time. We camp from Friday-Sunday and we canoe for a few hours on Saturday.

This is what I look forward to every single summer. We're also planning on doing a tubing trip down the river on Friday afternoon for anyone who wants to come up early, that's a lot of fun too.

Let me know! We've reserved 12 canoes for Saturday and the big-ass campsite that we get every year!

I'm pumped!
Tuesday, December 30th, 2008
---
12:31 pm
- my phone is dead
If you've texted or called me in the past week or more, I may not have gotten your message. Over the weekend, I could at least turn it on to get the text messages. But now I can't. It's completely dead and my charger is (hopefully) in Maryland. I can't seem to find it.
So if you leave me a voicemail, I'll eventually get it by calling using Marci's phone. Otherwise, just email me or message me here until the night of January 1.
Friday, December 26th, 2008
---
3:35 pm
- new All-American Rejects and Fall Out Boy
If you've enjoyed their previous efforts, you need to check out these two new records:
All-American Rejects - When the World Comes Down
Fall Out Boy - Folie a Deux

Both are really enjoyable. I highly recommend them. If you're downloading select songs, I recommend:
Fall Out Boy - "Disloyal Order of Water Buffaloes", "The (Shipped) Gold Standard", and "What a Catch Donnie"
All-American Rejects - "I Wanna", "Another Heart Calls", and "Believe"

current mood:
chipper
Thursday, December 25th, 2008
---
11:51 am
- Merry Christmas and thanks for the memories!
Merry Christmas everyone! It was good to see those of you I was able to see while in Michigan, but now we're headin' down to Wellsville, Ohio where we'll visit my future family in-law for a week and make more wedding plans.

I had a good time while I was here. Many adventures to report, but that'll have to wait for another day!

current mood: festive
Tuesday, December 23rd, 2008
---
12:49 pm
- Tonight at the Wellington Pub in Clinton Township
Tonight Marci and I will be at the Wellington Pub at Hayes and Hall Rd. in the shopping center on the Southwest corner. My parents, aunt and uncle, maybe some cousins, my brother, and some friends are going. Everyone is welcome! There is karaoke there so I'll be singing a tune or two. Maybe you will too!

Hope to see you there!

current mood:
cheerful
Sunday, December 21st, 2008
---
10:00 am
- going to the locker room in Utica tomorrow. you in?
Tomorrow at 5pm, Marci and I are going to the Locker Room in Utica to enjoy the $5 special that will get you a pizza and 3 bottled beers! it's an amazing deal and I haven't been there in years.

Let me know if you want to join us or just show up! I know a few people that are already coming, but the more, the merrier!

Hope to see you there.

current mood:
cold
Monday, August 25th, 2008
---
4:18 pm
- 1st day back - not bad!
Hey, not a bad start to the year! I think I like my schedule so far! Everything went really well today.

current mood:
chipper
Wednesday, August 20th, 2008
---
5:21 pm
- anyone looking for an advertising job?
My friend emailed her friends list with this information about a job available in Washington DC. I know a lot of people are looking for jobs, so here you go if you're into advertising.
---------------------------------------
Washingtonian.com - Account Manager

The Washingtonian magazine is searching for a new account manager to join the online advertising sales team. This new position joins our growing website staff and will be responsible for direct selling and account management of several categories - including local retail, automotive and health care.

The Account Manager will be responsible for:

-maximizing revenues from existing clients
-prospecting for new business by cold calling and generating leads
-setting up phone calls and face-to-face meetings with potential new clients
-crafting compelling and creative proposals for new business
-closing new business accounts
-meeting and exceeding personal and team sales goals
-ad trafficking for accounts using Google Ad Manager

Our ideal candidate:

-2-4 years advertising sales experience (online experience a bonus)
-has knowledge of and contacts in the local DC advertising community
-is outgoing and confident on the phone
-has proven tenacity and perseverance in follow up and closing sales
-possess excellent presentation skills
-has excellent written/verbal communication skills
-possesses a record of high achievement in previous work experience
-has strong knowledge of word processing, spreadsheets, presentation software and CRM tools (we use SalesForce.com)
-BS/BA or equivalent required

A nearly all-Mac OS X office, we are a work environment with mostly regular hours and a highly motivated, engaged, and fun team. We offer competitive compensation (salary + commission), comprehensive health benefits, 401(k) plan with company match and pre-tax MetroChecks. To apply for this job, e-mail Sarah Romer at webads@washingtonian.com with a cover letter and resume. Please send documents in PDF format if possible.
Wednesday, July 23rd, 2008
---
11:31 am
- Canoe Trip 2008 - Aug. 8-10
Last call for the canoe trip! We have between 25-30 people going this year. It should be a lot of fun. Some of us may go up on Thursday night to start the party even earlier, we'll see. Let me know if you're interested and I'll reserve you a canoe. It's only $18/person to canoe and $9/night/person for camping.

Hopefully a few more of my friends come out that weekend, my time will be very limited in Michigan this year. See you then!

current mood:
excited
Wednesday, April 30th, 2008
---
12:35 pm
- new music month
New albums in June coming from Weezer, Jewel, and Coldplay. That's exciting. Weezer's third self-titled album - the red album? Cool. Jewel goes country? Should be interesting. And Coldplay is always pretty consistent.

I need to run to Best Buy today to pick up Nerf Herder's fourth release, creatively titled IV. It came out yesterday. If they don't have it at Best Buy, I guess I'll just download it from Itunes. There's no independent record stores around here.

Alright, back to work.